Welcome to Music Monsters Woodford!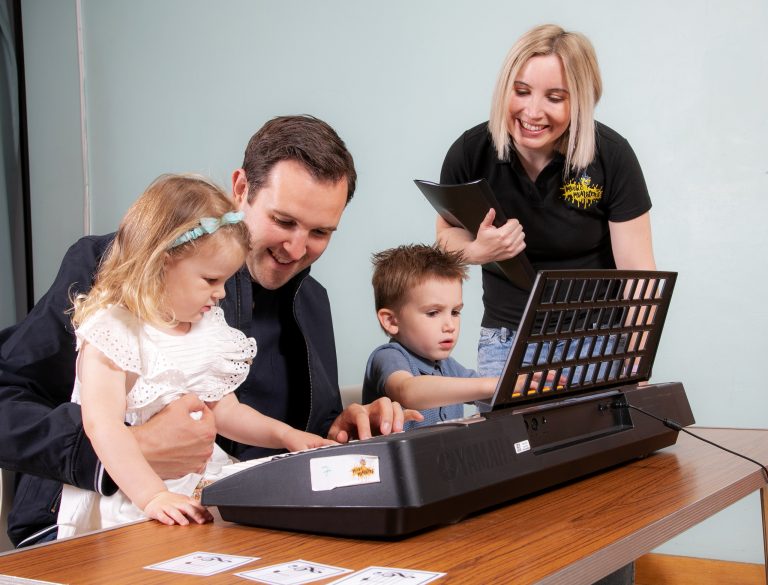 My name is Lauren and I can't wait to introduce you and your little ones to the magic of Music Monsters! 
We're new to the Woodford area and can't wait to meet you all very soon!  I'm always around to answer any questions about classes, please feel free to use the contact form at the bottom of the page and I'll get back to you as soon as possible
Our booking form below holds all the latest availability and you can book instantly.
If you are a current student of Piano Monsters Woodford, you do not need to rebook through this page. Your teacher will send the information to you directly.
Our available Piano Monster classes are listed below. Lessons are bookable in half-term 'stages'. We start new Stage 1 classes every half-term, so that all students are placed within a same-level class. We don't introduce beginners into existing classes. We work with small groups of children and their grown-ups, ensuring that everyone gets all of the attention that they deserve.

Lessons cost £13.00 per 30 minute lesson, payable in half-term stages. We offer a 10% sibling discount, applied at the time of booking.

We are unable to offer trial lessons, due to the importance of learning over several weeks. However, you can contact us to arrange to sit-in and observe an existing class if you would like to see more about how they work.
Your booking will also include the cost of your first Piano Monster book! This is a one-off payment of £11.00, which will last you for the first 3 Stages (3 half-terms)